Heres my Scout when it was new a few years ago... my Surveyor is on the river in the background.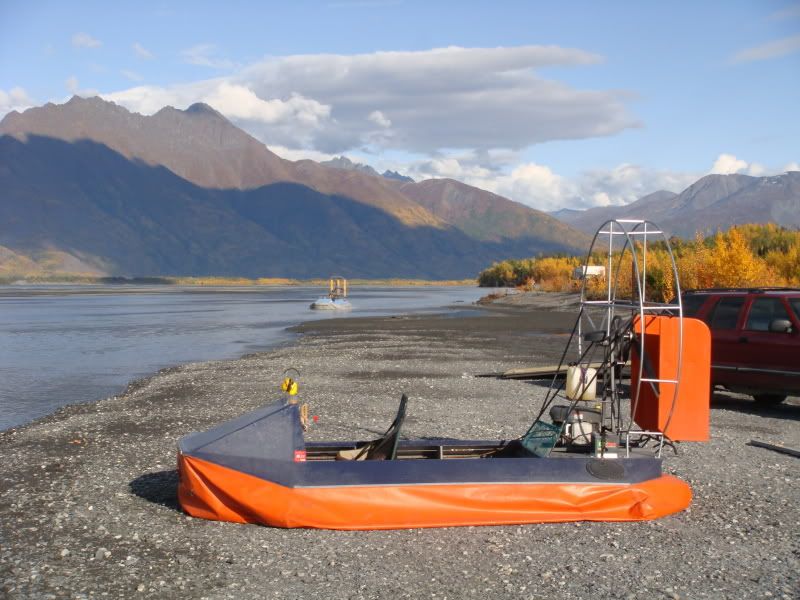 what kind of motor are you using on your surveyor? Where are those pics taken? AK?
That looks like Alaska to me. That is why I am building a sev; I am going to take it to Alaska this summer.
Ron
Posts: 318
Joined: September 11th, 2011, 8:14 pm
Location: Longwood, FL
Contact:
I hope since then, you've added wire mesh to the space between the prop hoops, and netting in front of the prop!
John Carter
SEVs: Vanguard, FanTastic, Prospector, Explorer
Others: StarCruiser, UH-18P, RX2000
http://www.hovernut.com
Bandit

Can you post a picture of your center seat in the scout.